Sunday mornings at 9:30am
Children ages 2 1/2 to 5 years old are invited to join us as we:
play with one another in the beginning of service, where we learn to communicate and work together

clean-up the classroom by following picture labels on the shelves, which help to put the toys away in their appropriate spots

join the teacher for a story where the children may help turn pages of a book, help place flannel pieces on the flannel board, draw a picture, or help put on a puppet show!

color a picture or do a craft from the story they learned about

eat a small snack (usually goldfish, graham crackers or animal crackers)

play until parent pick-up (after service is over)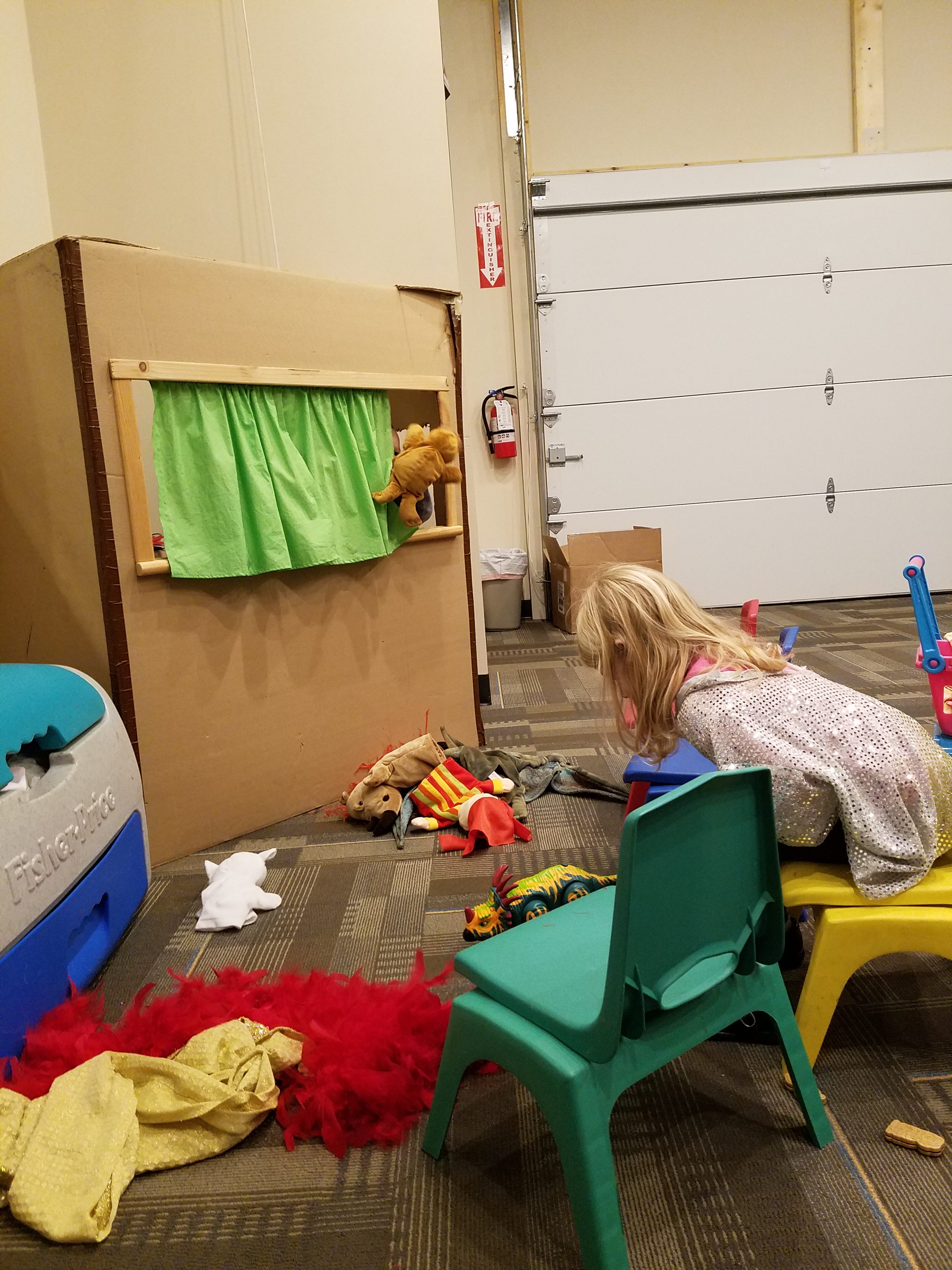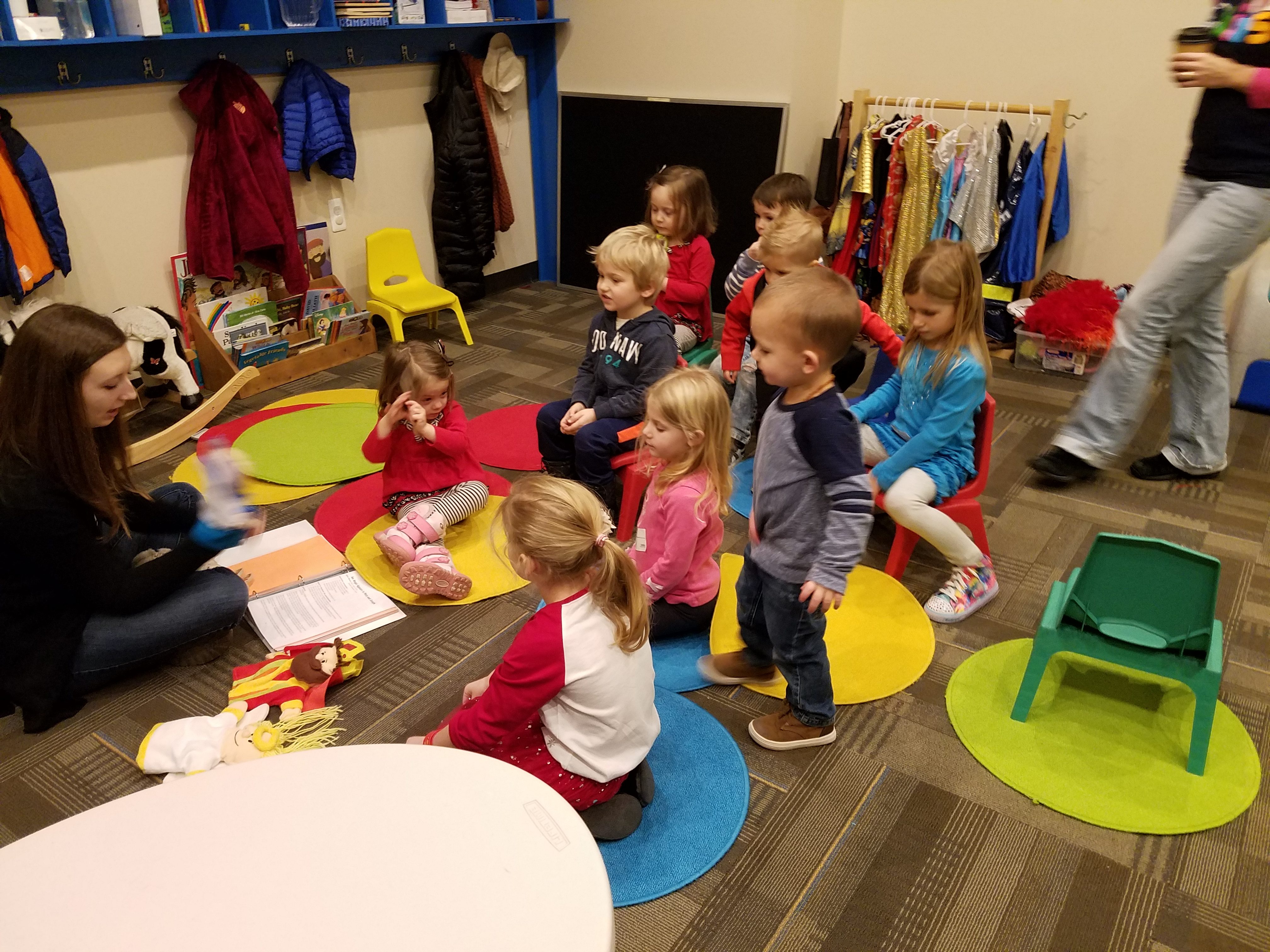 Children, ages 0 to 4 years old, are welcome to join our caring, loving volunteers who enjoy playing with the littlest members of the church in the nursery.  Moms and Dads are welcome to put their children in no matter how small they are, as long as they are comfortable.
The children who are old enough will be offered cheerios or graham crackers for a snack.  These young children will often spend their time on Sunday mornings being loved on and played with and may also listen to some Bible songs. The teachers will read a Bible based book while the children are playing.
We are working on incorporating more secure guidelines to follow when it comes to our kids ministry!  The children check in with a three digit code that changes every Sunday that will be passed out in a lanyard. We are beginning to use this code in service to notify parents if their child needs assistance. Please be on the lookout for your code on the screen.  You will go to the main check-in station if your code gets put up to find out what room you are needed in.  You will turn your lanyard and your sticker code in to the teachers when you pick up your child and your child's name tag will be taken off as well.
Email Katie Gerkin about The Well Kids at katie@thewellmi.com.