:

Sunday mornings at 9:30am
We are currently using a curriculum by Group publishing called Dig In!  We are going through the Bible in a year, picking out 52 important stories and learning about them.  The children begin in a large group setting where they learn a little bit about the story of the week and may play a game or do an object lesson, where they can learn how to incorporate the story into their lives.
After large group, they break into three small groups: kindergarten and first grade, second and third grade, fourth and fifth grade.  In their small groups, they can dive deeper into the lesson, play a game or do a craft.
We are working on incorporating more secure guidelines to follow when it comes to our kids ministry!  The children check in with a three digit code that changes every Sunday that will be passed out in a lanyard. We are beginning to use this code in service to notify parents if their child needs assistance. Please be on the lookout for your code on the screen.  You will go to the main check-in station if your code gets put up to find out what room you are needed in.  You will turn your lanyard and your sticker code in to the teachers when you pick up your child and your child's name tag will be taken off as well.
Kindergarten through 5th graders jump right into the fun with our newest feature, a tree house!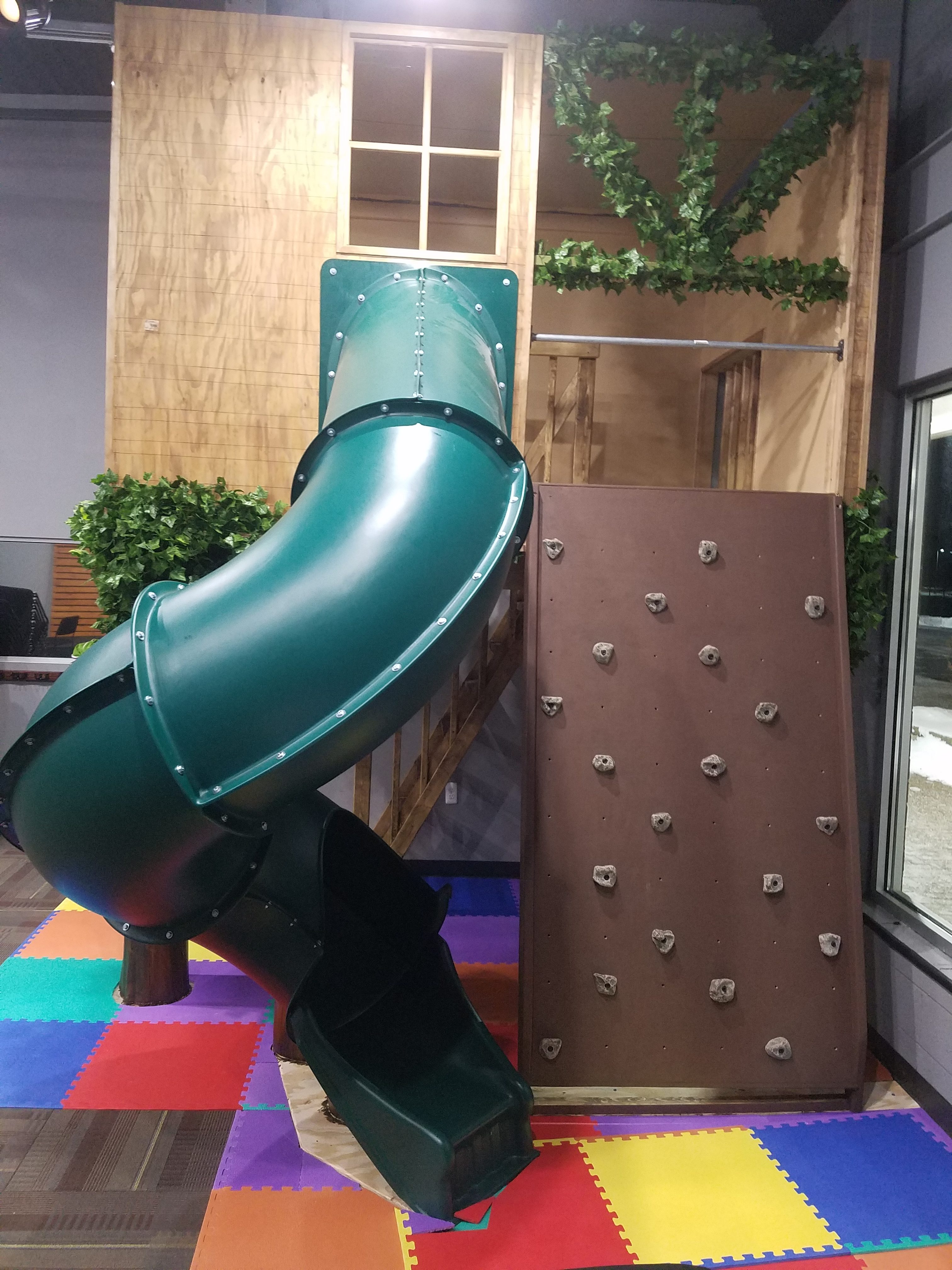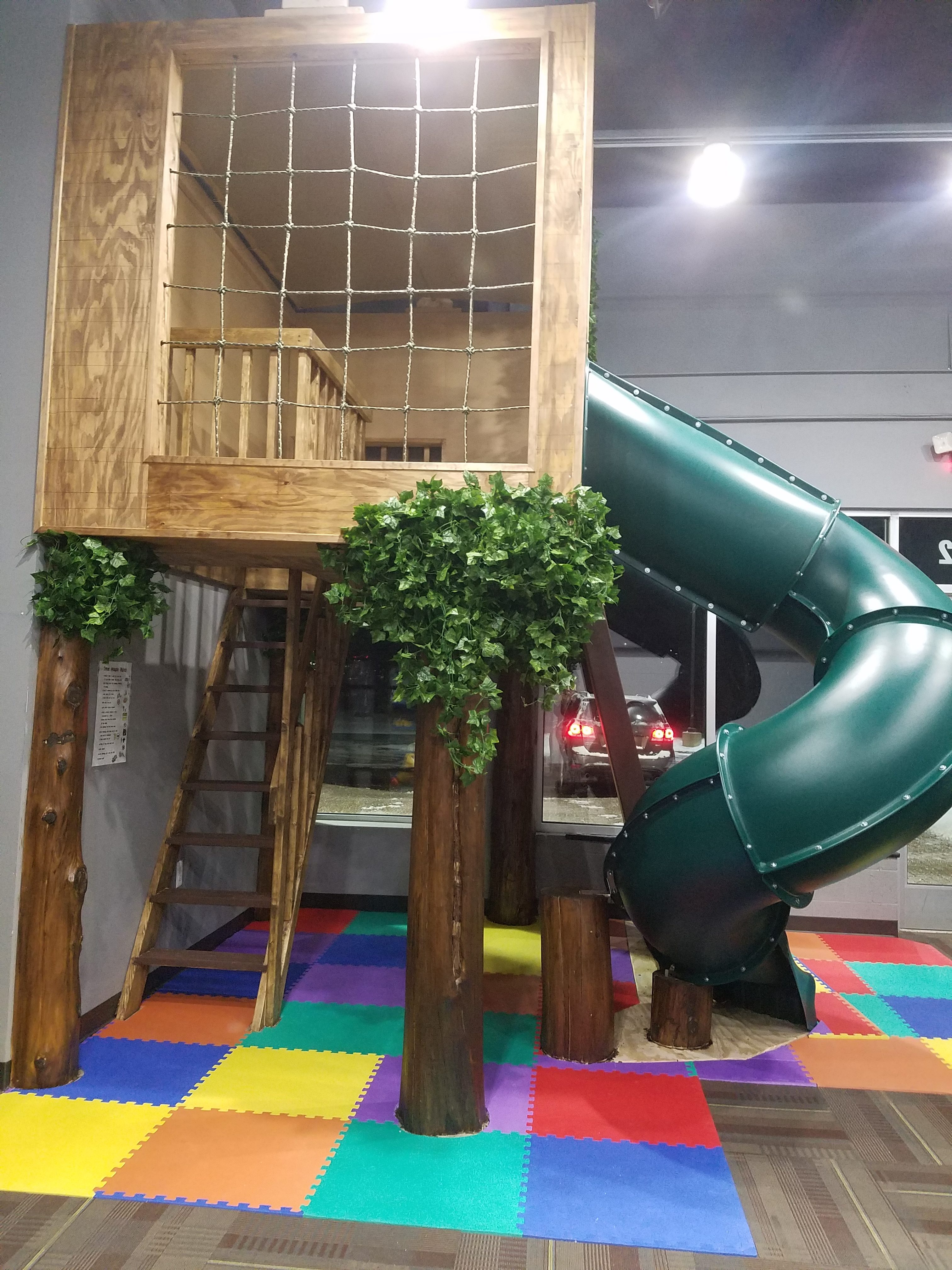 The tree house was opened to be used on January 7th for the first time!  It still has some finishing touches, but it is safe to be played on!  The children made the rules they are going to follow and the consequences that would occur if they did not listen to the rules.  The link below is the rules they created and if they do not adhere to the rules, they decided they would get a warning first and if they do not follow the rules again, they would lose treehouse privileges for the day.
Email Katie Gerkin about The Well Kids at katie@thewellmi.com.